MJBizConNEXT Cannabis/Hemp Summit in New Orleans, LA, USA
MJBizConNEXT is the place for cannabis business executives, lead cultivators and extractors and innovators in the industry seeking a forward looking view into what's NEXT in the cannabis industry. Learn about next-generation innovations and technology that are shaping the future of the cannabis industry on the immersive show floor. Gain actionable conference content from industry leaders to prepare for the unthinkable, the unplanned and the unimaginable in this rapidly growing industry.
EXECUTIVE SUMMIT
---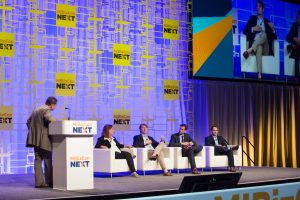 The MJBizConNEXT Executive Summit is a two-day collaborative event meant to complement your MJBizConNEXT conference experience. For C-Suite professionals only*, this is your chance to discuss real world scenarios impacting the future of your business and to hear from successful executives about their own growth experiences.
Participate in speaker lead content and peer-to-peer round table discussions. You'll discuss managing opportunities, negotiation for mergers & acquisitions, succession strategies and building business partnerships, along with other topics tailored strictly for CEO's and senior leaders.
*This event is an executive level opportunity for C-Suite Executives only. All attendees must be a qualified candidate at an executive level. (VP, C-Level, etc.) PLEASE NOTE: You must also be registered for MJBizConNEXT with a NEXT Experience Pass in order to attend.
DATE: Tuesday & Wednesday, June 11 & 12, 2019
TIME: Tuesday, 1:00 p.m. – 5:30 p.m. | Wednesday, 9:30 a.m. – 12:30 p.m.
LOCATION: Hilton New Orleans Riverside Hotel – St Charles Ballroom

LEAD EXTRACTOR PROGRAM
---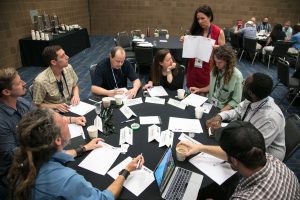 Coming back for 2019, MJBizConNEXT is pleased to announce an exclusive session dedicated to Lead Extractors and Lab Managers. If you are currently involved as a Lead or Head Extractor or Lab Manager, you are invited to apply for inclusion in our program.
Moderated and structured round table / open forum setting with your peers including sharing thoughts amongst the group with Jimmy Makoso, Co-founder & Vice President of Lucid Lab Group.
DATE: Wednesday, June 12, 2019
TIME: 9:00 a.m. – 1:00 p.m.
LOCATION: Ernest N. Morial Convention Center,